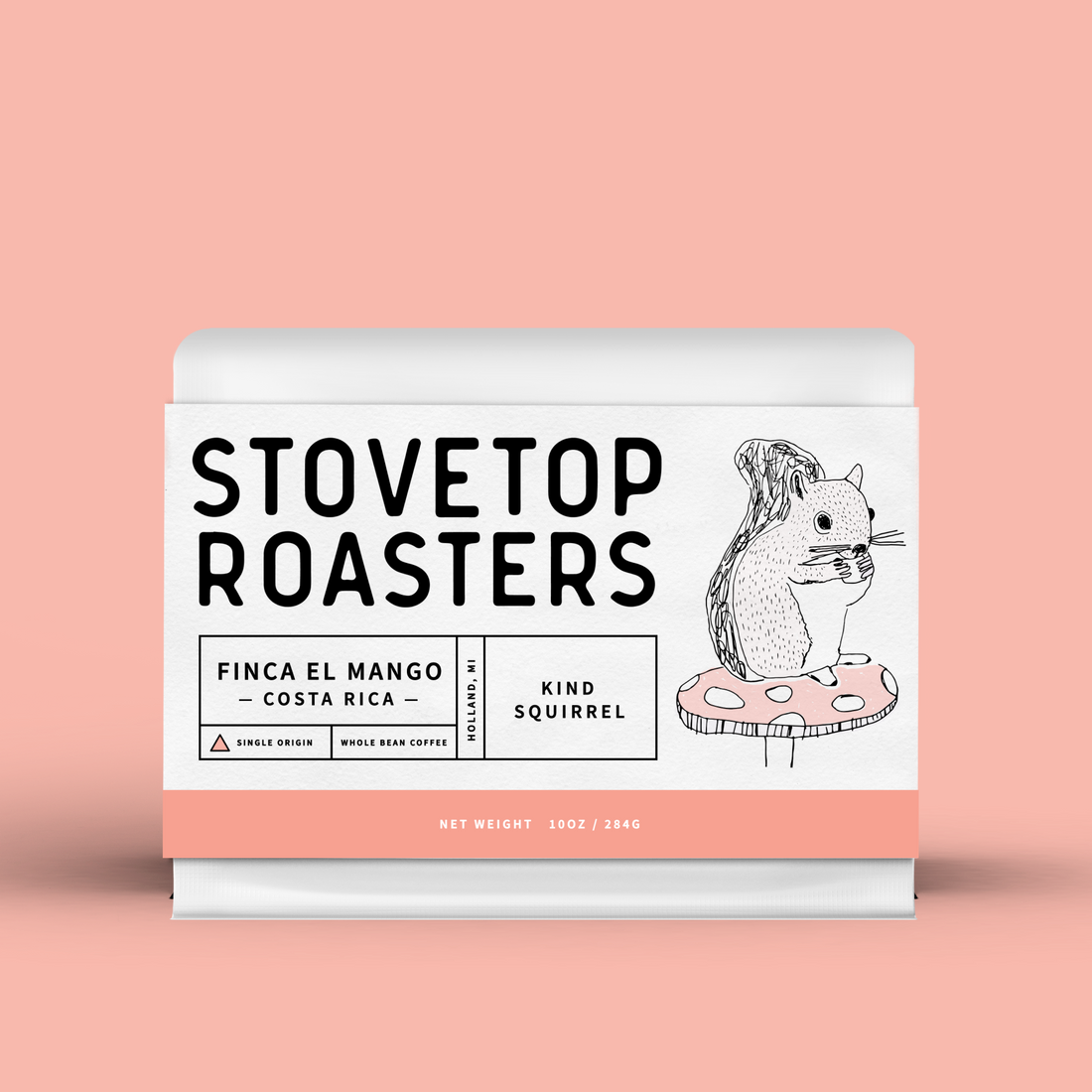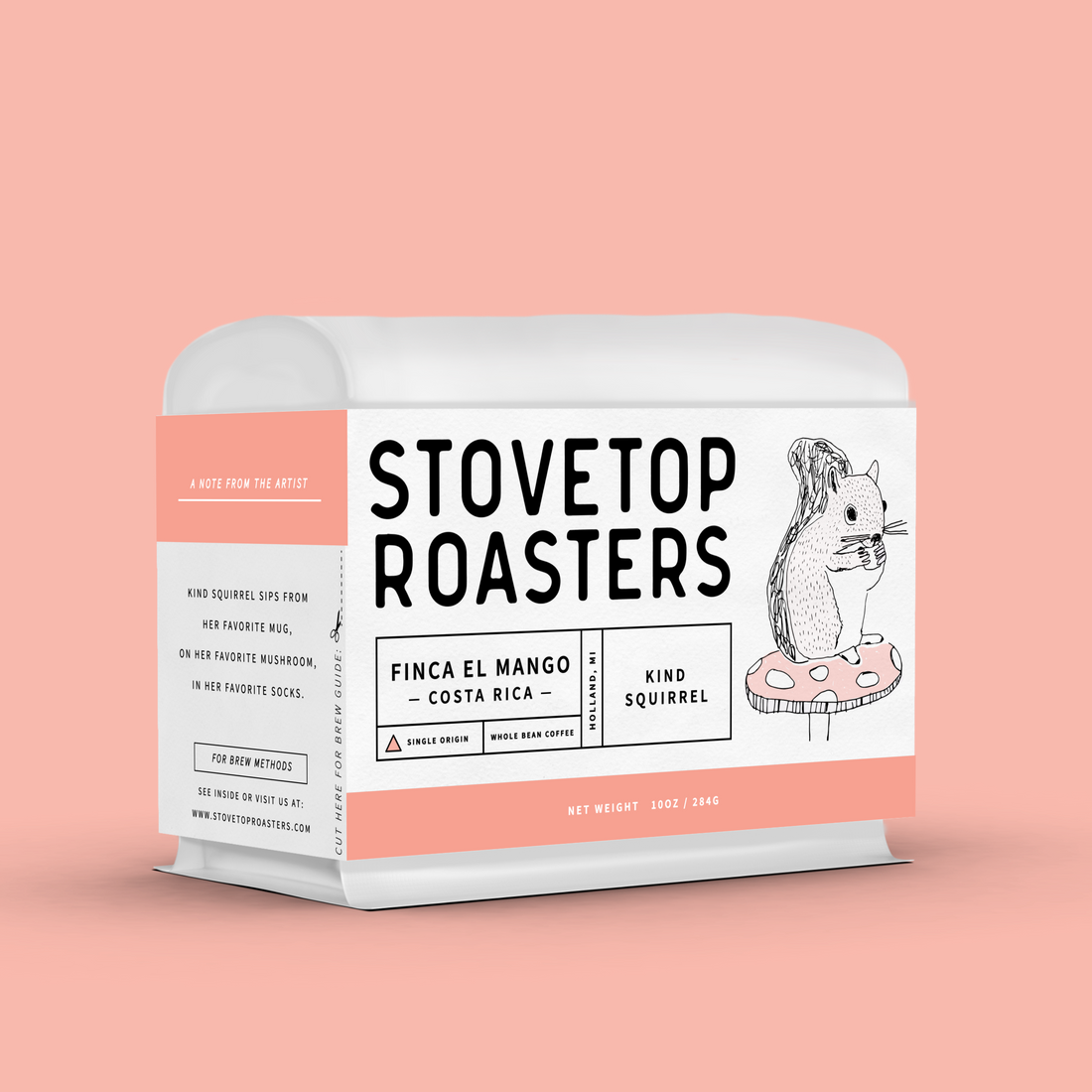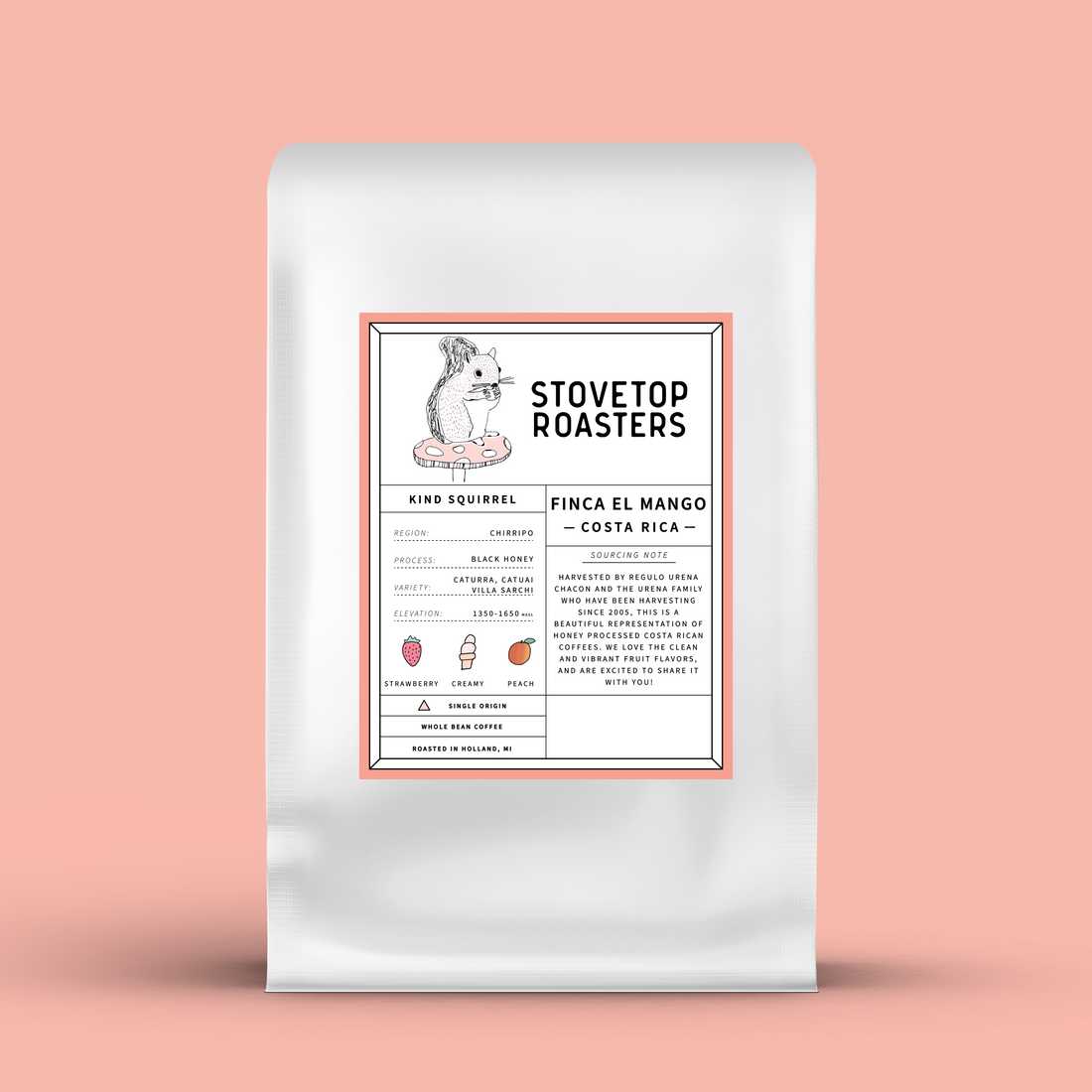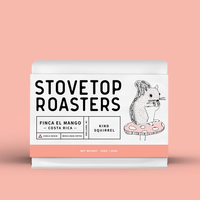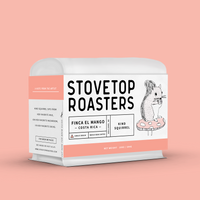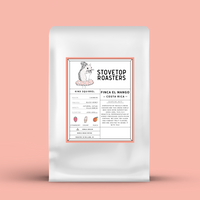 Costa Rica Finca El Mango
"Kind Squirrel sips from her favorite mug, on her favorite mushroom, in her favorite socks."
Region : Chirripo
Process : Black Honey
Variety : Caturra, Catuai, Villa Sarchi
Elevation: 1,350-1,650 masl
Notes : Strawberry , Creamy , Peach
Harvested by Regulo Urena Chacon and the Urena family who have been harvesting since 2005, this is a beautiful representation of honey processed costa rican coffees. We love the clean and vibrant fruit flavors, and are excited to share it with you!
Sourced from our friends at Covoya Specialty Coffee